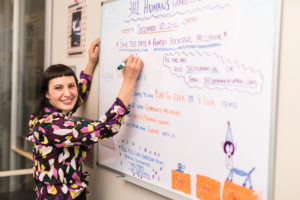 3H2 Humans Products and Services
 August 3, 2017
Mystery Mind Seed Posters I        *Updated product release September 11, 2017*
The Mystery Mind seed poster project first began in 2011 as a spare time art project. Creation of the posters helped Lynnardo decompress emotions associated with procurement of a Washington State University Psychology and Criminal Justice Bachelor of Science degree.
3H2 Box of Thought Seeds      *Updated product release September 11, 2017* 
3H2 boxed collections are a smart buy for those who are difficult to shop for. Whether for oneself or another, a 3H2 Box of Thought Seeds will bring laughter to a recipients heart as they discover, "What in the world is this!?!"
3H2 Humans Discovery Game Instruction     *Updated product release September 11, 2017* 
With Lynnardo as a guide through Skype, email or in person, techniques are shared with aim to educate game play on ones own.  In contrast to traditional mentor advice, a 3H2 Human approach to self discovery is based on critical thinking through randomization. Allow this game to expand perspectives when stagnation is felt.
Conscious Communication Evaluation     *Updated product  release September 11, 2017* 
This service is ideal for speakers, leaders and those tasked to hire a public speaker. Before a speaker is hired, or speech delivered, receive a 3H2 Humans perspective towards communication strengths and weaknesses.
Regardless of specific content, an ability to communicate a message through audio and video will improve when a mentor is on hand to guide. Allow for the removal of blind spots.  Welcome feedback as a fertilizer for growth.  Receive a conscious communication evaluation from 3H2 Humans today!