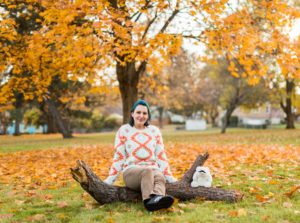 Radio Show Thought Seeds
June 13, 2017
Season II Episode 18
Invisible Office Hours – Season 6 Launch Promo
Paul and Jason's scientific approach to entrepreneurship is relatable
https://invisibleofficehours.com/
Season II Episode 14
The Positive Head Podcast – Brandon Beachum
408: Let's be mindful of the language we use
Brandon explains perspectives related to use of the word, "Girl."
Season II Episode 5
5L Podcasters Catch Themselves With, "You." 
The Tao of Comedy – Kelly Maclean / Cheryl Bayer
The Tim Ferriss Show – Tim Ferriss
Third Eye Drops – Michael Phillip / Thubten Chodron
The Astral Hustle – Cory Allen / Hamilton Souther
StarTalk Radio – Neil deGrasse Tyson / Bill Nye
Season II Episode 4
5L Michelle Dutro Mentor Concepts to Explore
The Game Changer Podcast – (2016.08.10)  –  #87 "How To Tell Good Advice From…CRAZY!
Mastermind the concepts, "Unsolicited," "Bully," and "Entrepreneur."
Does Michelle treat people with love and respect as she preaches on her show?
What happens to the vibe of a chat when a subject is centered on hate?
What is an individual perspective?
Are stories told by Michelle over dramatized to a point of falsehood?
Season II Episode 1
5L Podcasts – Entrepreneur
Tiny Leaps, Big Changes – Gregg Clunis
The Game Changer Podcast – Michelle Dutro
The Next Level – Jeff Agostinelli
The Rebel Speaker Podcast – Michelle Mazur
Confidence on The Go – Trish Blackwell
Season I Episode 12
5L Podcasts – Mixed
Heart Wisdom – Jack Kornfield
Good Job Brain! – Karen, Dana, Chris, Colin
Fearless and Healthy – Ian Ryan
Cord Cutters – Elias, Luke
You Are Not So Smart – David McRaney
Season I Episode 11
Five Podcasts – Mixed
Star Talk Radio – Neil deGrasse Tyson
Stuff You Should Know – Josh Clark, Chuck Bryant
The Joe Rogan Experience – Joe Rogan
Food as Medicine – Dr. Anh
Starting From Nothing – Andy Drish
Season I Episode 10
Five Podcasts – Mixed
Meditation Oasis – Mary and Richard Maddux
The Tim Ferriss Show – Tim Ferriss
Conscious Business with the Corporate Yogi – Julie Zuzek
Conscious Millionaire Business – JV Crum III
Shrink Rap Radio – Dr. Dave
Season I Episode 8
Five Podcasts – Mixed    
Mysterious Universe – Grundy and Wright
Women of The Hour – Lena Dunham
Subconscious Mind Mastery – Thomas Miller
The Freelancer – Paul Jarvis
Make Tech Human – Matt Mira
Podcasts and Radio Show Additional Information